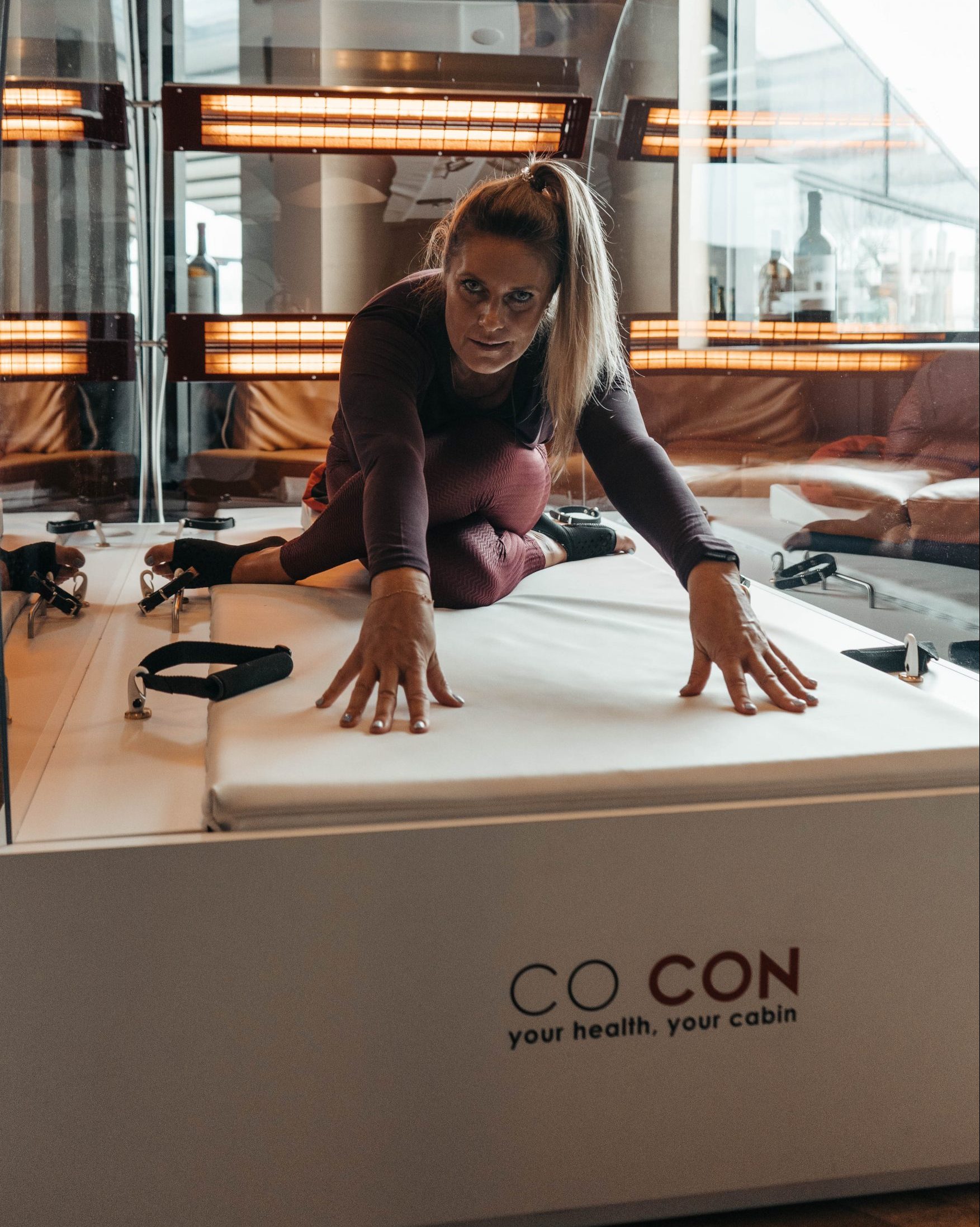 Frequently asked questions :
What are COCON's dimensions?
COCON is 110 centimeters wide, 205 cm long and 165 cm high.
How hot is it inside a COCON?
Depending on the amount of infrared heaters, between 30 and 40 degrees Celsius.
How long does it take for the cabin to heat up?
COCON is already enjoyably warm after 10 minutes.
How do I know if I perform an exercise correctly?
COCON uses a handy app which displays instructions on how to perform each exercise correctly. This way you can train intensely, but also safely.
Is there a warranty on a COCON?
Yes, we offer a 2 year warranty as standard.
How often do I have to replace the resistances?
This depends on how frequently the cabin is used. For a private user, this will be between once or thrice per year.
How long do the infrared heaters last?
Each lamp burns for over 5000 hours.
What if I have to replace anything (broken component, ...)?
You are always free to contact us whenever something needs to be replaced. All individual parts of your COCON are available through us as well as instructions if you wish to replace something yourself.
Ask for a personal quotation.